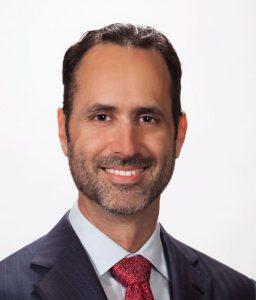 Attorney Gabriel Raviv focuses on firearms law. He has helped people with firearms related criminal charges, Brady denials, and NFA trusts. Attorney Raviv has worked as a mediator and has experience in bankruptcy law.
Attorney Raviv has extensively traveled the world with long term stays in countries in Asia and Africa. He has extensive experience tutoring English as a foreign language. His hobbies include English literature, history, and sociology. Before becoming an attorney, Raviv worked in the IT industry, servicing computers for many big-name LA and Hollywood companies.
Admissions and Practice
Certifications and Classes
Firearms and Use of Force
Long Mountain Outfitters, LLC, Foreign Weapons Operator/Armorer.
Long Mountain Outfitters, LLC, Suppressor History, Technology, and Testing.
Long Mountain Outfitters, LLC, Glock Series Armorer.
Long Mountain Outfitters, LLC, M203 Operator/Armorer.
Rifle Dynamics Kalashnicov Rifle Armorer.
Massad Ayoob Group MAG-40: Armed Citizens' Rules of Engagement.
VTI Associates Defensive Pistol 1 and Defensive Pistol 2.
Former NRA Certified Instructor in Pistol, Rifle, Shotgun, Personal Protection in the Home, Personal Protection Outside the Home.
Nevada Wildlife Depredation Permit (for varmint hunting, 2011).
Range Safety, SAR & Misc.
Former NRA Certified Chief Range Safety Officer.
JTM Training Group, Pre-Hospital Trauma Life Support (PHTLS) Provider.
JTM Training Group, Tactical Combat Casualty Care (TCCC) Provider.
Red Cross First Aid/CPR/AED.
Red Cross Psychological First Aid.
Caesars Hospitality Research Summit Crisis Management in the Hospitality Industry
FEMA IS 100.b, 102.b, 200.b, 325, 546.12, 559, 660, 700.a, 800.b, 809, 907, 922.
Amateur Radio License General Class
Teaching English as Foreign Language (TEFL) Master Diploma